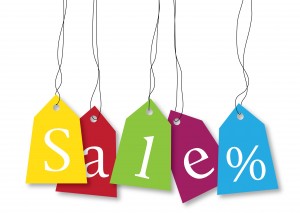 Welcome to the first addition of the monthly Side Hustle Series! This month, in an attempt to make a few extra bucks and to reduce some clutter in my life, I decided to try selling some of my possession's that I rarely use or don't use at all anymore.
Craigslist: ($0.00)
At the beginning of this month I decided to try listing a few things on craigslist, which turned out to be unsuccessful. The people that did respond to the items I had listed would ask me a bunch of annoying questions about the items I had, but nobody actually purchased anything.
I did get one offer on one of the bigger ticket items I had listed, my Snap-on toolbox, but the guy wanted me to ship it to another state (it's a very big roll-away toolbox) and pay me through Pay Pal. This seemed like a lot of work and I couldn't tell if it was a scam or not and ended up turning the guy down.
Rummage Sale: (
+$141

)

It was my fathers birthday last week so I stopped by his and my step-moms place to visit and wish him a happy birthday. While I was visiting they told me about a neighbor hood rummage sale that was going on in their neighborhood that upcoming weekend and that they were taking part in it.

I immediately asked if I could bring over a few items of my own to sell in the rummage sale, and of course they said yes. The rummage sale was this past weekend and I may have brought over more than just a few items… more like two car loads of stuff would be more precise. I priced everything extremely cheap and ended up getting rid of a bunch of stuff! I ended up making around $141 from the two-day rummage sale, which is more than I had before.

I brought over a bunch of stuff so I don't remember everything I sold. Here's some of the general stuff I did sell:
A bunch of my DVDs
A bunch of my old textbooks from college
My snowboard
Snowboard case
Snowboard boots and goggles
A pair of boxing gloves (I had two pairs for sale, the person that bought the first pair took two right-handed gloves which I didn't realize until the person that bought the second pair ended up returning them because they were both left-handed gloves)
Paintballs
A bunch of baseball caps that had been piling up in my closet.
So that puts the starting balance of my Side Hustle fund at $141. Not to shabby for a rummage sale and I got to get rid some clutter!